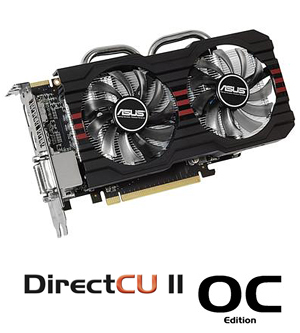 $139.99
ASUS R7260X-DC2OC-2GD5 Radeon Graphics Cards
Product Description
R7260X-DC2OC-2GD5
The Perfect Balance of 28nm Power with Cool and Quiet Performance
DirectCU II achieves 20% lower temps with twice the dissipation area and 6X greater airflow then the reference design
OC-selected 1188MHz core, 88MHz higher than reference for smoother gaming
DIGI+ VRM with 6-phase Super Alloy Power delivers precise digital power for superior efficiency, reliability, and performance
GPU Tweak helps you modify clock speeds, voltages, fan performance and more, all via an intuitive interface
ASUS Exclusive Innovation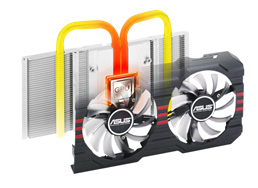 DirectCU II
20% Cooler and Vastly* Quieter
Flattened copper heatpipes make direct contact with GPU surfaces so heat is dissipated more efficiently, delivering 20% cooler and vastly quieter performance with twice the dissipation area and 6X greater airflow than reference.
*Equivalent to 14dB and performance varies depending on system configuration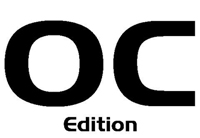 1188MHz Boost Clock
1188MHz Boost clock for better performance and outstanding gaming experience.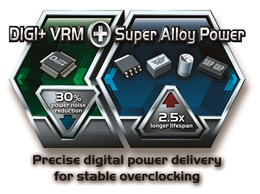 DIGI+ VRM with Super Alloy Power
30% Less Power Noise and 2.5X Greater Durability
Acclaimed DIGI+ VRM has been applied via a 6-phase power design that uses digital voltage regulators to minimize power noise by 30%, enhance power efficiency by 15%, widen voltage modulation tolerance, and improve overall stability and longevity by 2.5 times over reference.
GPU Tweak with Streaming
Real-Time Intuitive Graphics Tuning
Shows detailed specs and actual card status with GPU-Z
Sync GPU clocks and voltages for easier overclocking
Monitoring widget provides real-time detailed multi-parameter info
2D/3D switcher locks cards in 3D mode for higher benchmarks
Automatically checks and updates drivers and BIOS versions
Stream on-screen action to the web in full HD
2GB GDDR5 Memory
On-board memory for the best gaming experience & the best resolution
Graphics GPU Features

Powered by AMD Radeon™ R9 260
AMD App Acceleration
Speeds up daily applications such as web browsing and video playback. Also the first to provide support for both OpenCL, C++ AMP, and DirectCompute 11.

AMD PowerTune Technology
Intelligent power monitoring in the AMD Radeon™ graphics to enable higher clock better performance in your favorite games.

AMD ZeroCore Power Technology
Allows your AMD Radeon graphic to consume virtually no power when in idle state. It even shuts down additional GPUs in AMD CrossFire Technology mode to consume less when not in use.

PCI Express 3.0
Delivers double the bandwidth per lane of PCIe 2.0 for faster GPU-CPU communication.

Microsoft DirectX 11.2 API
Brings new levels of visual realism to gaming on the PC and get top-notch performance.